Cleaning your car is the most essential part of owning the car. Most obviously, you need to get your car wet with water in order to clean it. Certainly, you will not leave your car wet; you will dry its body. Here is when a car dryer blower comes to help. You can save your valuable time at this point by using the perfect tool- a leaf blower or something similar to this. About time-saving, it will astonish you that a powerful car air dryer blower can dry your car within a minute.
You do not want to have even a silly scratch in your car. Even if it is to have a great cleansing, you still will not want it. However, using any regular towel or other drying methods after washing your car may give a scratch to your car. The best leaf blowers to dry cars may help you in this situation. You do not even have to touch your car to clean it. In this very article, we have come to share with you the top five best leaf blowers to dry cars.
Part 1: Why Choose Leaf Blowers to Dry Your Car?
As we already mentioned, you have the great opportunity to dry your car without even touching it. That also frees you from the risk of getting a scratch. Besides these, there are some other benefits that you get using leaf blowers to dry your car.
Efficiency:

This is an important feature, which you get from the best leaf blower to dry car. Towels or some other drying materials are not capable of drying all the areas like crannies or nooks of your car. No matter how much you try to dry those areas with towels, there will always be some dripping of water. Only a leaf blower can help you ensure the total dryness in this case.

No Extra Cost:

Almost every household has a leaf blower or something similar to this. You can use that on this purpose of drying your car. That is to say- you save the cost of buying another material to dry your car. Moreover, the fibers of a towel may tear or may need replacement in a short time. Most certainly, a leaf blower will not cost you the extra price, as they do not need a replacement for a very long time. Besides, you have to pay some more for washing wet towels, which does not apply to the best leaf blowers to dry car.

Safety:

The safety of the body of your car should be your primary concern. As you have already learned, using anything that touches your car may leave a scratch mark. However, you are tension-free of scratch marks using the best leaf blower to dry car. A blow of air leaves your car flawless while serving the whole purpose of drying your car. In a word, use leaf blowers to dry your car and have the perfect flawless car you want.

Fastness:

Drying your car manually with towels will take you hours to dry the whole car. Even after that, there are certain possibilities that your car will still have some drops of water. The best leaf blowers to dry cars will help you speed up the situation. Using the perfect leaf blower will do the job in minutes. Even with some blowers, you can have it done within a single minute.
Part 2: Five Best Leaf Blowers to Dry Car
Out of many leaf blowers in the market, we have come up with the best of those. Here are the top five
1. Greenworks 24252
This blower is of 40 volts, cordless, and an easily handheld one. It has at least two benefits that are very important while choosing the best leaf blower to dry car- environmentally conscious and energy efficiency. The cordless blower delivers a good output with a battery that lasts long and never fades. This unit has several velocities and manages to clear dried leaves and persistent particles. The Greenworks 24252, the best blower for drying car has an incredibly powerful brushless motor. The air blower for car has a top speed and altitude of close to 150 mph. The Greenworks leaf blower's body is made with very thin and easy to hold material.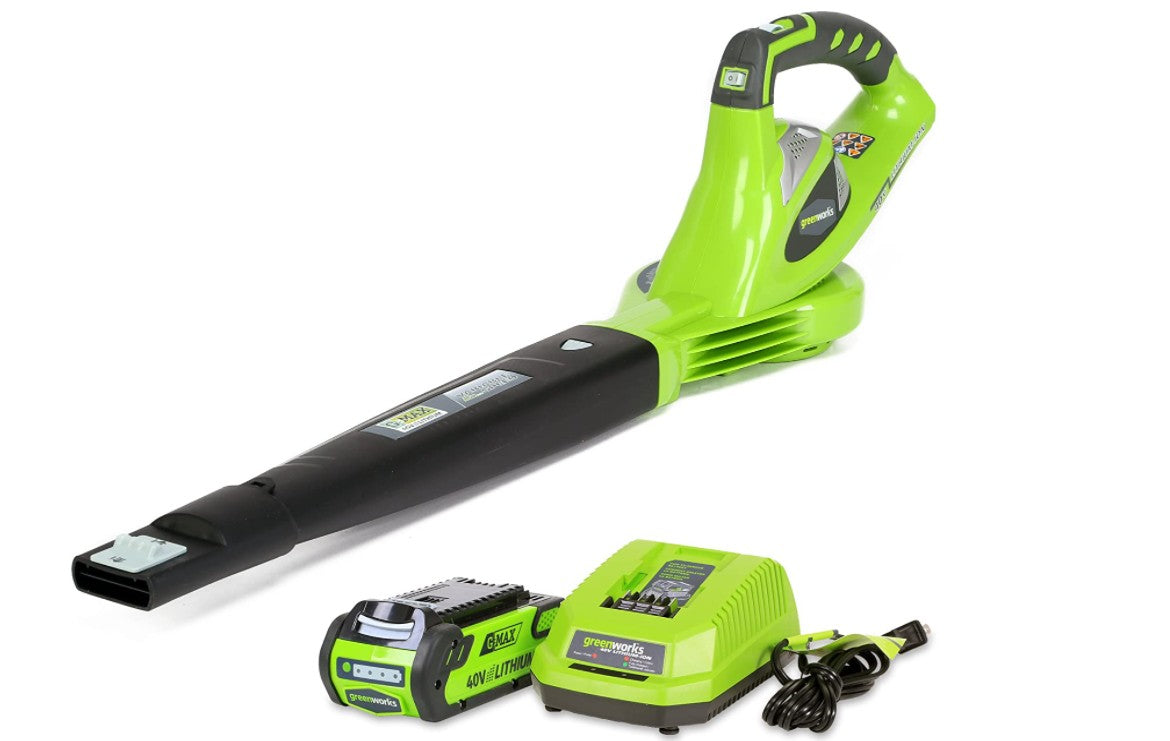 Pros:
Compared to other gas using machines, this leaf blower is easy to maintain and store as well as very lightweight
With only one single full charge, it runs for consecutive 30 minutes
Extension tube helps increase reach and blower efficiency
Besides its primary function to blow leaves, it is a great choice to dry your car
You just need to switch on the machine to start instantly
This product usually covers a 4-year warranty, whereas the battery covers two years
Comes with options of variety in speed
Cons
This blower blows air of only 135 cubic feet per minute, which makes it a highly lightweight machine
Serves the purpose in small areas, not applicable for big jobs
This is another lightweight leaf blower. AchiForce, the best leaf blower to dry car, has both corded and cordless leaf blowers. However, it is easy to assume that the cordless one is more popular and far easy to use than the corded one. The high performance will serve the main purpose of blowing leaves away. Besides, it will also serve your purpose of drying the car after washing. Being lightweight, no wonder how easy it is to control the tool. This best leaf blower to dry car allows you to clean the deck, driveway, or backyard just with a single full charge.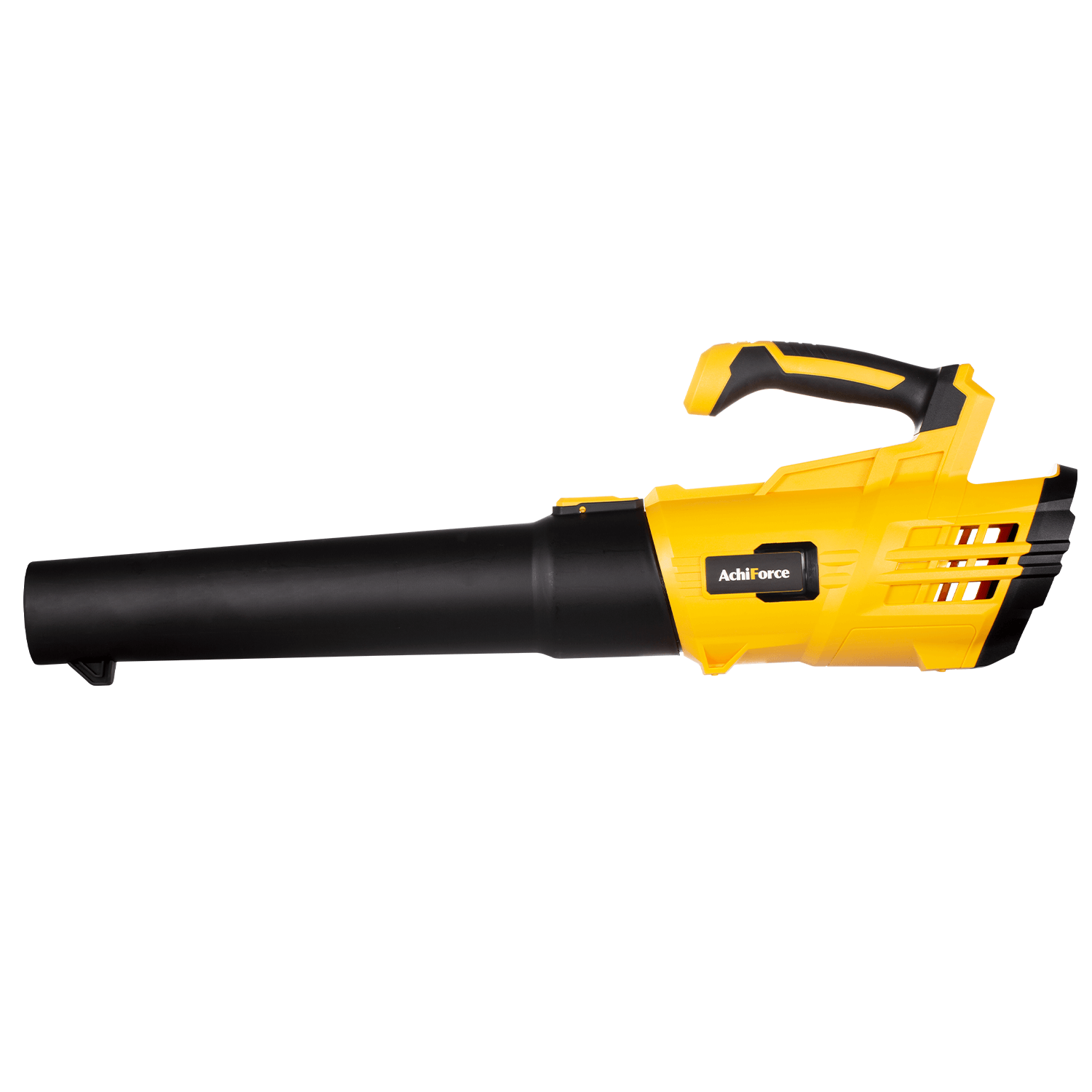 Pros:
Works for consecutive 28 minutes with one single charge
Although it is lightweight, it can easily clear sawdust-like debris
With its quality performance, it ensures clearing small dirt from any area
Besides its uses as leaf remover and car cleaner, it can also help remove specks of dust from electronic devices
The battery is replaceable. More importantly, the AchiForce tools are one of the best ones one can use
The maintenance is free from hassle
Takes only 120 minutes to get fully charged
Wide range of speed variety with 5 different speed levels
Cons:
Cannot be used in larger and wider areas
Best use for light and dry materials
3. DEWALT DCBL720P1 XR Brushless Blower
The brand 'Dewalt' is well-established in the present world. This best leaf blower to dry car has its vast popularity in power tools. Although their footsteps are more prominent in the field of drills and saws, they also have built a reputation in lawn equipment. Like other tools, the brushless blower from this brand is competing with its peers. This blower has the configuration of an axial fan. Being portable, it is a very likable leaf blower to dry cars. This machine has a lightweight build, an outstanding battery lifespan, and an exceptional warranty.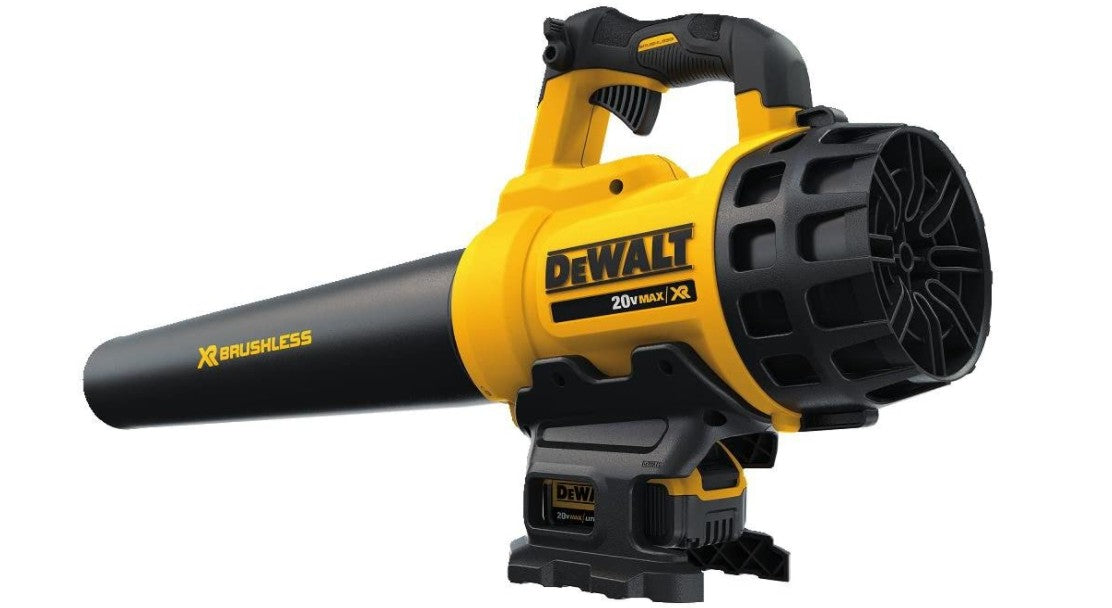 Pros:
Has a quite powerful axial fan
The speed lock and trigger for variable speed provide the user absolute control over the tool
Has a lithium-ion 5.0 Ah battery with 20 volts
It is enough quite
The longevity of battery life
Lightweight build
Cons:
Not so powerful like some other leaf blowers
It is quite expensive based on its power
4. Husqvarna Battery leaf blower 320iB
Husqvarna is the brand that cares about your lawn. If you are too, the name Husqvarna should be very familiar to you. This leaf blower of 320iB battery offers around 40 volts of power besides a powerful brushless motor that ensures that it performs well and meets up to standards. Compared to its peers, it is not even a bit weaker rather stronger than some of the other leaf blowers. The best leaf blower for drying car has some features that make it outstanding over other tools. One of its features is to reduce the motor speed after around a minute. This helps to preserve the battery lifespan. However, it has some demerits too. One of them is that it does not take charge when hot or have just been used.

Pros:
The brushless motor of this blower is very efficient and quite powerful

The brand name is a major issue as it is one of the leading ones in this field

Lightweight and thus easy to handle

The machine is pretty quiet that makes it a more desirable one

It can easily be locked out
Cons:
The speed selection of this popular tool is funky

Turbo of this blower is limited to ten seconds

Compared to its peers, the battery life is quite short

Slows down when used for a long time 
5. WORX WG520
The Worx WG520 is yet another best leaf blower to dry cars. The brand value makes it more preferable, surely. However, it does not completely rely on the brand name. It has quite some distinctive features itself. The main feature that makes it unique over other leaf blowers is the extra eight attachments. These extra attachments help in dusting, cleaning, leaf blowing, sweeping, and drying. The best cordless blower for drying car runs at 120 MPH speed and is able to generate 80 CFN airflow. The main reason behind its being such an exceptional choice is the convenient unit. Using the extra attachments, you can have the best experience in drying your car.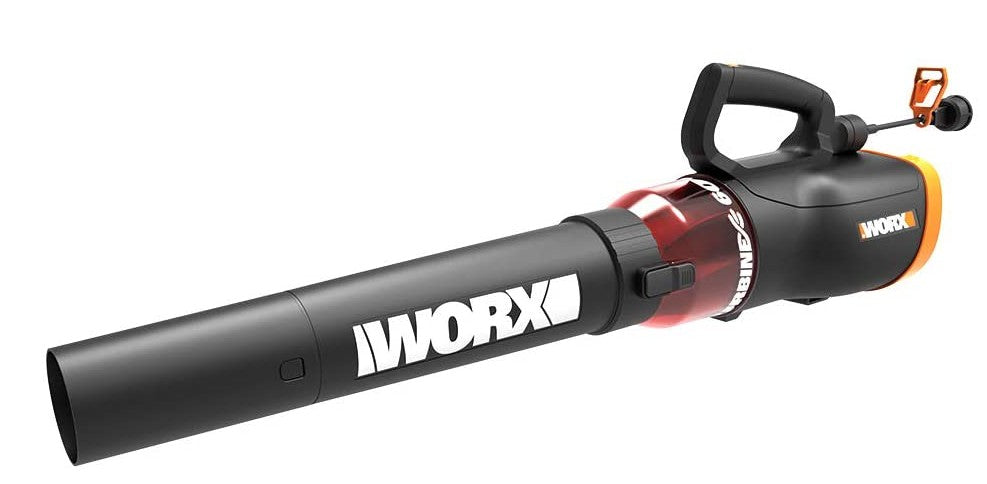 Pros:
The pack includes a deflator cone, an inflator nozzle, and a brush for dusting

The tool is quite lightweight

While some of its peers drain the battery very fast, it is quite the opposite. It has a great feature of holding charges

Very easy for adjusting

Easy to handle
Cons:
While the other blowers we mentioned are pretty quiet, this one may get some noisy

The air intake feature is not so good

High-velocity air requiring tasks are not so easy to accomplish with this tool

The battery is not easily removable
Conclusion
Having an all-in-one machine is always preferable. When it saves you quite some extra money and effort, it gets more desirable. Having the best leaf blower to dry car will serve you the purpose of drying your car after washing besides its main function of blowing leaves. However, choosing the best leaf blower to dry car is not as easy as it seems. Among so many leaf blowers, you have to identify the one that will serve your car drying purpose perfectly. Between corded and cordless, gas-powered, and battery-powered, you have to find the right one. In this article, we have shared the key features with the best leaf blowers to help you choose the best one.